happy feet
Hi there! I just finished these socks in BBF super-wash today. They are a colorway that Carol custom dyed to match my prosthetic leg. The pattern is "Fancy Silk Sock" from Nancy Bush's
Knitting Vintage Socks
, done on US#1 dpns.
More notes about my modifications can be found on this
blogpost
.
I wouldn't exactly say that I "knitted
along
," because I was already on the toe of the 2nd sock when I heard about this KAL. But guess what...I have more BBF in my stash: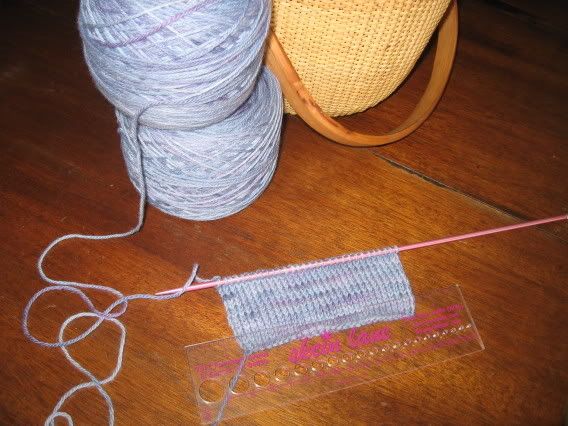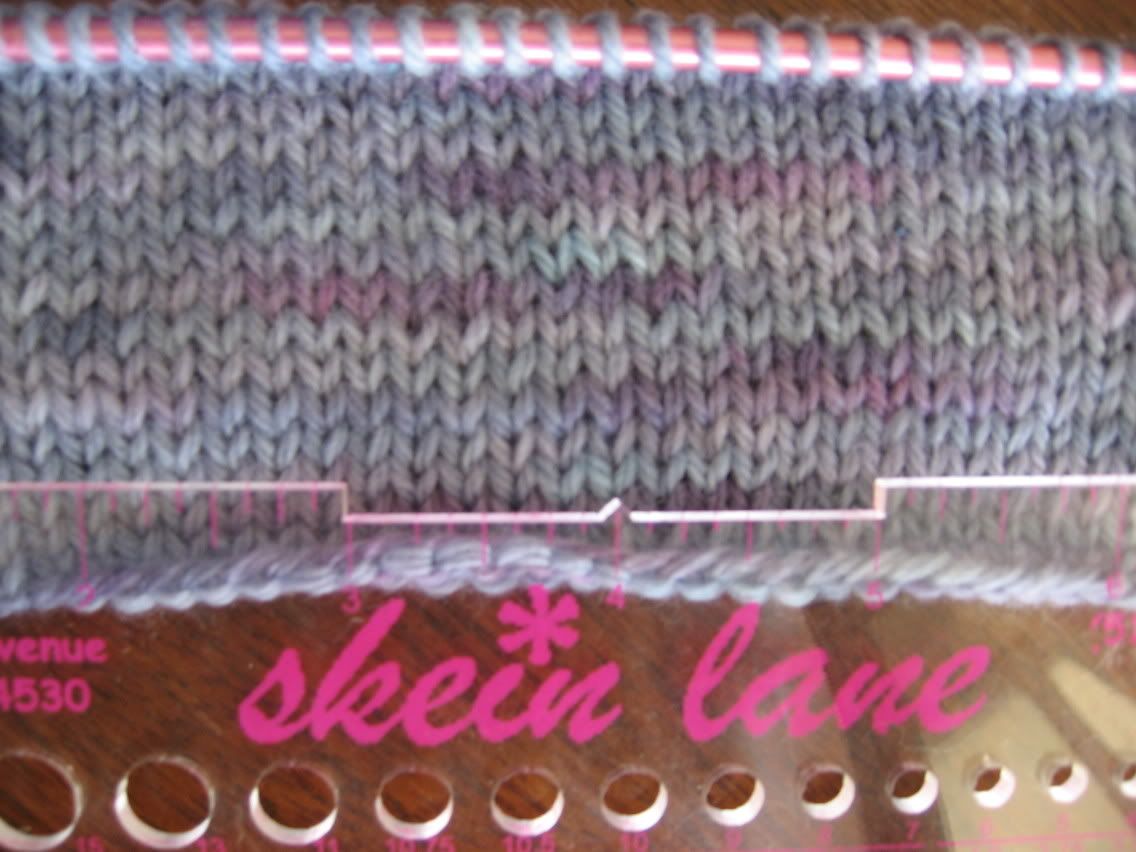 It's a soft yummy sport-weight called "Purple Pansies," and my plan is to make something out of it that is extremely customized to my particular (ie odd) needs. As an amputee, my residual limb gets totally freakin' cold. I want to knit some shorts for lounging around in (like pajama bottoms) that will serve as a kind of "stump cozy". I want to knit the side that will cover my "super short leg" to be closed and form fitting to keep me warm. Me thinks I'm going to have to design this one myself (ya' think??), but I am looking at my own clothes, patterns for knit yoga pants, and
Joe's underwear
(teehee) as possible starting points. I'll keep y'all posted ;-)
This is my first KAL. Only Carol and her fabulous yarn could ever make me do it. Wendy & Christina....thanks for setting it up!
Happy Knitting
~bonnie