day late, dollar short
I know that
knitting
a shawl does not make a finished object. I have
been reminded
that
lace is not lace until it is blocked
.
I finished knitting the
Forest Canopy Shoulder Shawl
in BBF "Mexican Sunflower" over a week ago, but couldn't make the time to block it. I've been stalling for a whole host of sorry excuses, and it was visions of a new canvas tote bag that finally got me finish this baby once and for all.
Now I see that someone beat me to the punch. My shawl isn't even off the wires yet. But looook how prettttty: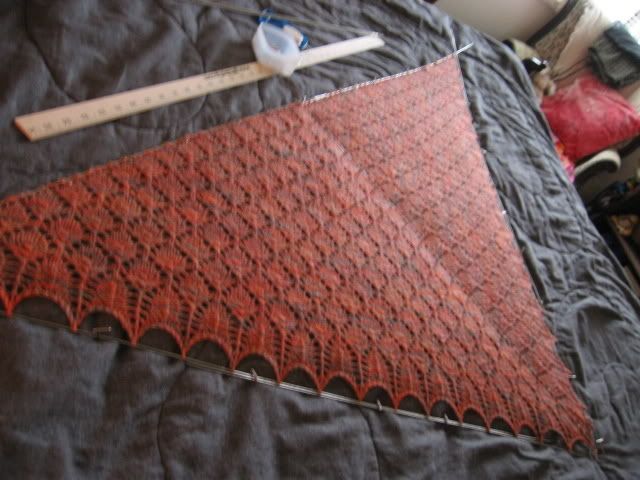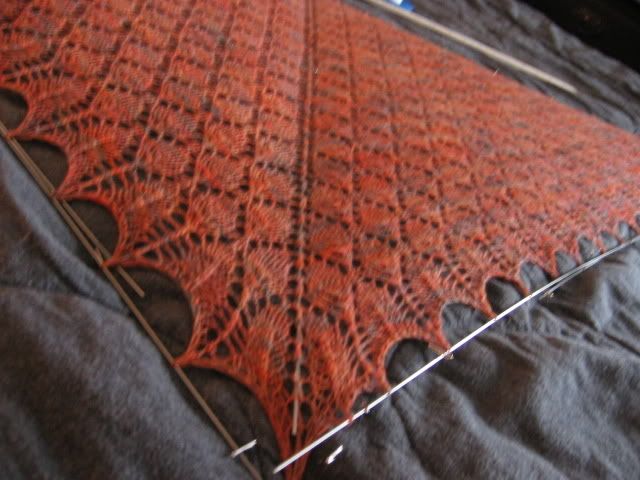 No tote bag, but it looks like I'm still a winner. It's my first shawl.
Carol: Thank you for that last push....and, as always, for dyeing up gorgeous yarn!
I'm sure I'll bug y'all with one more post about her after she's dry.